MODE—EDITORIAL. 002018


VOYAGER
In 1977 the Jet Propulsion Laboratory launched the Titan IIIE rocket from Cape Canaveral, Florida. On board the rocket were two of the most advanced spacecrafts ever built, each carrying an important message from Earth. The mission was set to be one of the greatest space missions ever, taking advantage of the once in a lifetime alignment of Jupiter, Saturn, Uranus and Neptune. The planetary mission soon became an interstellar mission as both spacecrafts journeyed deeper into the unknown boundaries outside our solar system.
---
Mission Overview:
This 112 page coptic bound publication looks at the entire mission from the initial plans and discussions, to the spacecrafts current location and statistics. Printed on 120gsm Munken, embossed and vacuum sealed cover
Mission Overview, with unopened vaccum seal.
Process:


The coptic bound publication and foil vaccum wrapping was inspired by the space food that astronauts transport with them when on missions. A strong use of bitmap and greyscale aligns the publication to space exploration and references back to iconic NASA manuals and leaflets.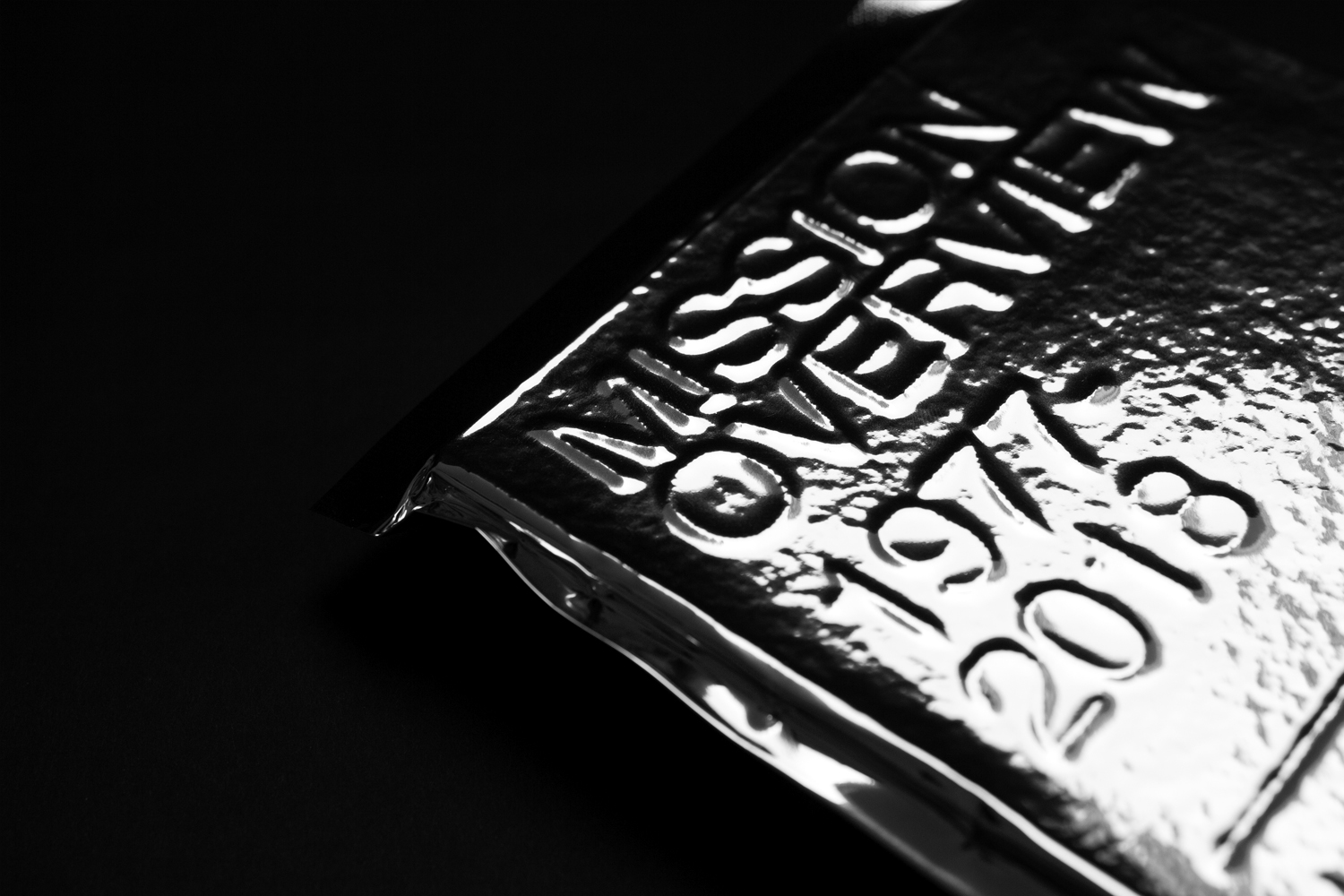 ---
An abstract publication created using a series of images and diagram from the
JPL Voyager webpage.
Two layer pink and blue risograph print, perfect bound.
Cover of the risograph publication.
Back cover of the publication.
Spine of the publication.
---
The final presentation is presented in a ring bound documentation that includes; part one and two visual summaries, ten Voyager themed stamps and the Mission Overview publication. The ring binder is bookcloth wrapped and chrome vinyl heatpressed.